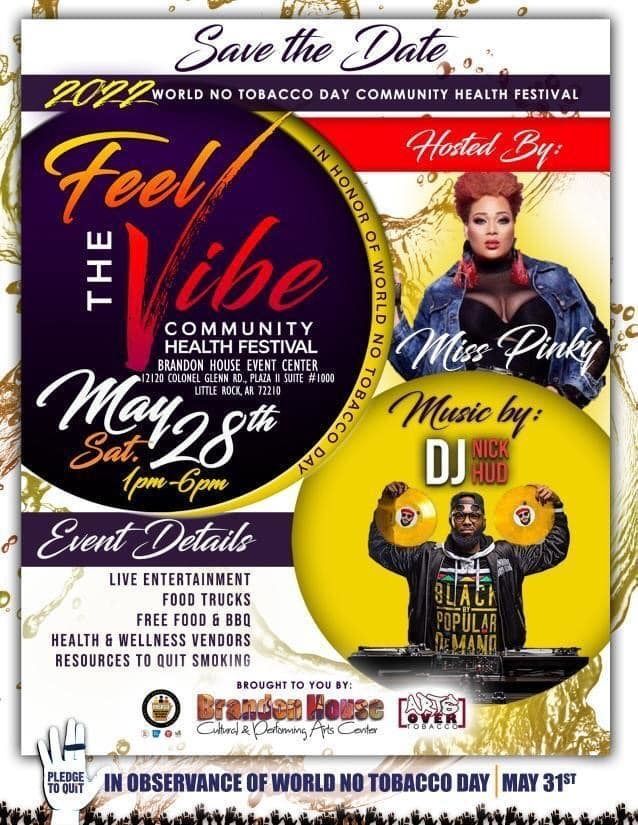 Feel the Vibe – Annual World No Tobacco Day Health & Food Festival

The purpose of this event is to promote healthy living by encouraging smokers to quit smoking, introduce links to
community gardens, and highlight physical activities that can help with fitness goals. During this event, statistics
will be shared about the health threats caused by tobacco use, and we will highlight ways to join the smoke free
movement by making healthy choices. This event is open to the public and will also feature age-appropriate
activities that raise awareness about the advertisements that promote tobacco use, reveal Music Therapy
projects designed to assist smokers with quitting, and feature student and live performances.
Volunteer + Vendor Links for the Feel the Vibe Event:
Vendors Link: https://forms.gle/Jf2G8hfAVBmm8abD7
Volunteer Link: https://forms.gle/VP5raEqHbjAXj3Ek6