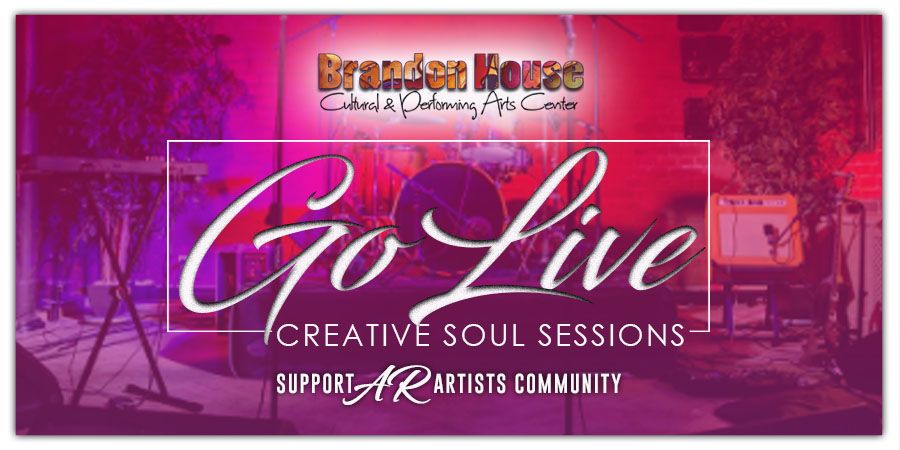 Check our our new Broadcast Go Live: Creative Soul Sessions, on Thursday & Saturdays !
 You can view the ARtists' interview and the performance on:
• Instagram: BrandonHouseLR
• Facebook Page:Brandon House Cultural & Performing Arts Center
• YouTube Channel: Brandon House
---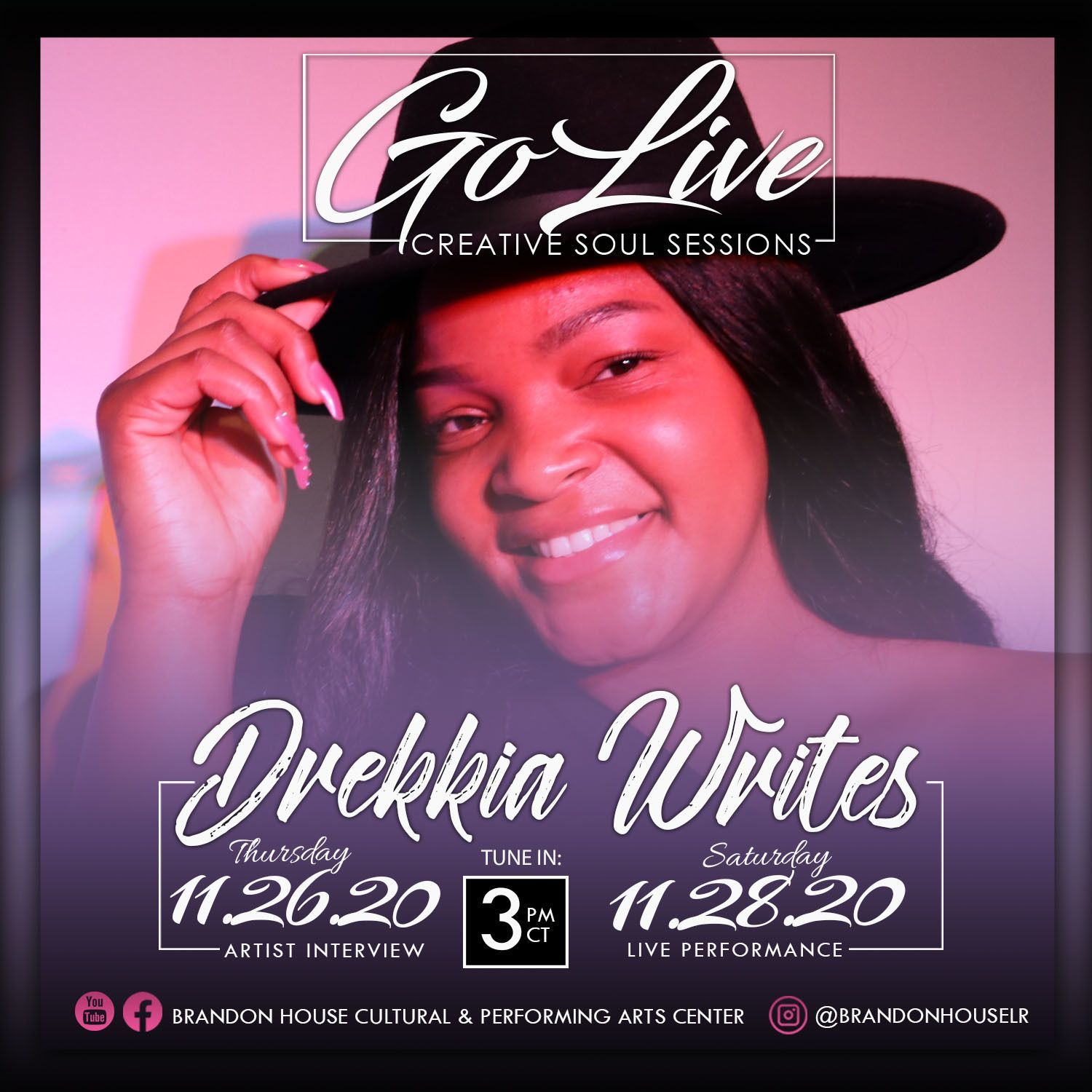 Last week on Episode #7 of Go Live: Creative Soul Sessions featured Drekkia Writes
Last week we got into the life of Drekkia Writes. Drekkia Writes a poet, artist, creator and energy curator! Born and raised in Little Rock, Drekkia has a compassionate affinity for her community – outside of her artistry, she serves on the Little Rock School District Community Advisory Board and is the Arts in Education Program Manager for the state of Arkansas. When she is not leading many community initiatives, she commits herself to writing...the payoff is becoming a published author of the book "17 Mirrors". Drekkia is an artist by nature and has always been committed to keeping the arts alive!
Click here to watch her interview and live performance.
---
In an effort to support the Arkansas artist and musician community, Brandon House sponsors the Go Live: Creative Soul Sessions series to provide consistent resources and opportunities. This broadcast intends to highlight the talented performers and musicians who produce original music and deserve to be heard and respected. Amid the COVID-19 crisis, many artists have been challenged to find opportunities to market themselves and perform to sustain and advance their careers. "Go Live" offers a platform along with marketing and promotion tools valued at $550 that may help with showcasing original music across different platforms. 
As a part of "Go Live" Brandon House offers the following benefits to artists/performers/musicians who agree to participate: 

An Electronic Press Kit (3 page minimum)

30 second - 1 minute Promo Video 

1 Virtual Copy of the full-length episode that includes artist interview 

1 Virtual Flyer to promote Artist Go-Live episode
These items will be available within 2 weeks of filming. Upon filming performers must sign a release allowing Brandon House to use all photos and videos for the purposes of marketing and promoting Brandon House programs. 
If you or someone you know would like to participate in the Go Live Series, please complete this form. A staff member will follow up with you within a 48 hour window. For more information, feel free to contact Director of Programs, Dr. Patrice Bax, via email at programs@brandonhousearts.org. 
---