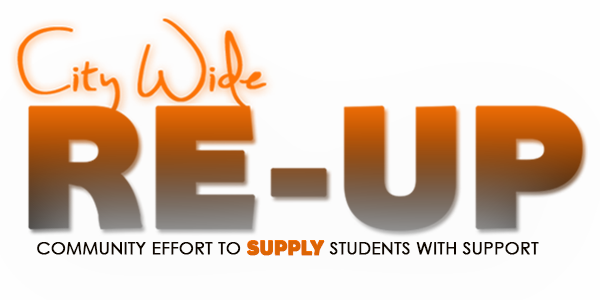 GOALS
Through the 21st CCLC MPACT Afterschool Program at McClellan High School, Brandon House is working with iHUSTLE students to host the 2nd Annual City Wide Re-Up, a community event that targets high school students residing in Little Rock who will benefit from restocking their school supplies, clothes, community support services, and other helpful resources to support a positive performance for the remaining 2018-2019 academic year. This is event is intended to do a few things: 
Connect high school students with community programs, employers, minority-owned businesses and academic supports that may assist with improving academic success, financial planning for college, or workforce activities. 
Encourage our Little Rock communities to support Black Owned Businesses during Black History Month (Buy Black Back Movement).
Engage local businesses, young professionals, local artists, and entrepreneurs with youth to establish professional connections for future networking and mentoring activities. 
Supply 100 youth with school supplies, T-Shirts, academic support connection, workforce preparatory information, and financial planning resources. 
---
AGENDA
The City Wide ReUp Event will feature the following activities: 
4:00pm - 5:00pm "Bag Up" - Swag Bag Resources 
4:00pm - 6:00pm "Buy Black Back" Business Expo
5:00pm - 5:30pm Neo Renaissance "Build Your Business" Activity 
5:30pm - 6:00pm Power of the Black Dollar Panel Discussion 
6:00pm - 8:00pm Hoop Life Basketball Tournament  
---
TO REGISTER
To Volunteer: CLICK HERE to complete this form
To Participate in Hoop Life Tournament: CLICK HERE to complete this form
To Become a Vendor: CLICK HERE to complete this Form