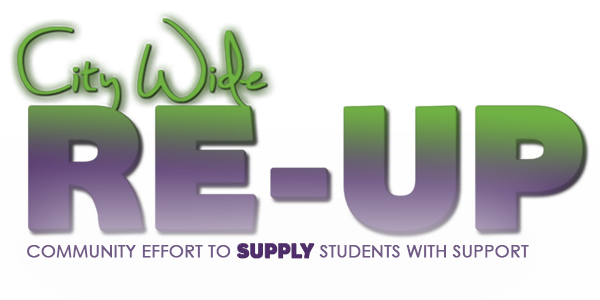 Through the 21st CCLC MPACT Afterschool Program at McClellan High School, Brandon House is working with iHUSTLE students to host the 3rd Annual City Wide Re-Up on Saturday, February 22, 2020 at McClellan High School (9417 Geyer Springs Road, Little Rock, AR 72209). This is a community event that targets ALL high school students residing in Little Rock who will benefit from restocking their school supplies, personal products, community support services, and other helpful resources to support a positive performance for the remaining 2019-2020 academic year. 
During the ReUp, students will get a chance to receive necessary resources or assistance in areas such as academic readiness, college readiness, and workforce and job readiness during the "Linked" Expo. Following the Linked Expo, students will be engaged in a panel discussion entitled "Targeted" to address topics and share suggestions about how young minority students can respond to negative influences and outcomes that target their community, all before competing in the Hoop Life Basketball Tournament. The Basketball game is $5 (free with Student ID). 
Below are links to registration forms to be involved in the ReUp Event: 
Hoop Life 3-on-3 Basketball Tournament
---
Business/College/Community Vendor (Must Donate $25 worth of School Supplies/Hygiene or Beauty Products/or Gift Card) 
---
Volunteer 
---
Feel free to contact Brandon House at (501) 725-5757 or contact Dr. Patrice Bax via email at programs@brandonhousearts.org with any questions. 
If you would like to donate to the City Wide ReUp event, please fill out the donation form below. 
---
Donation